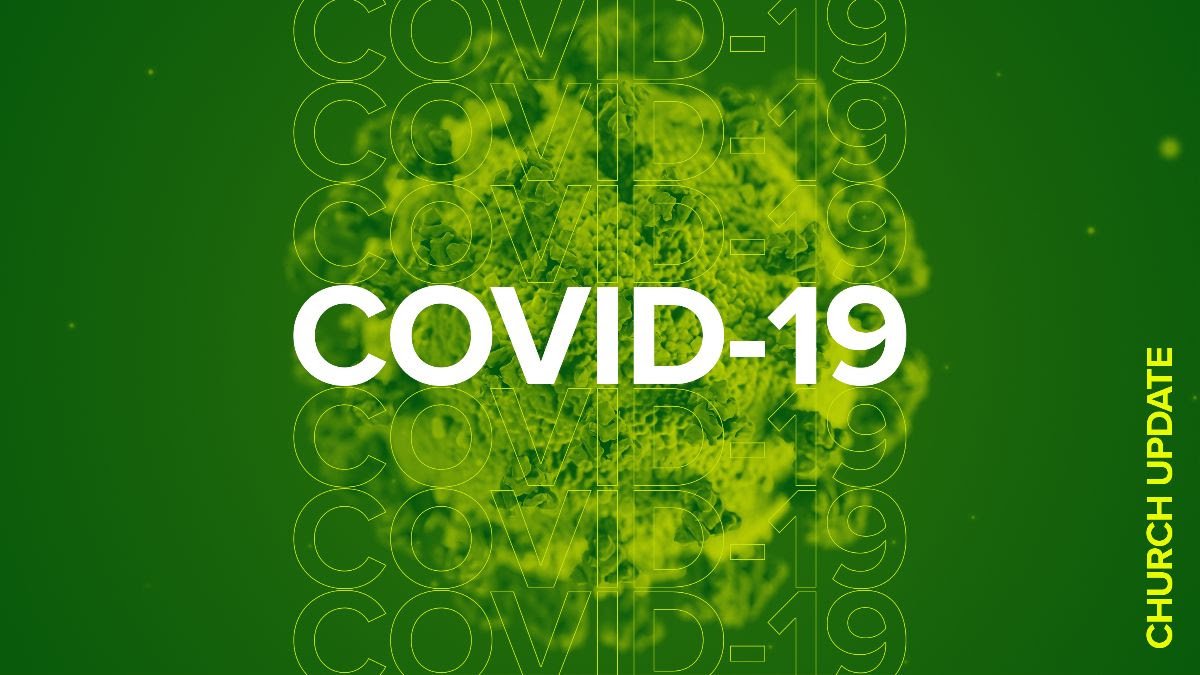 Starting Sunday, April 3rd, masks will be optional for South Reno's in-person Worship Services. At this time, we will maintain other safety protocols, such as hand sanitizers, masks for those needing them, and seat spacing in the Sanctuary.
As we continue to move into the future, additional adjustment can be anticipated. However, if the risk level in our area starts to increase, we will not hesitate to reinstate safety protocols as are necessary.
Thank you for your grace over the past months, as we have sought to care for others.
----------------------------------------------

February 11,2022
Dear South Reno Family,
"Exhausted and exasperated" is how I would currently describe the State of the church. Walking through the stress from the conflict over the pandemic has taken its toll. I know, I am tired of masking and social distancing (yes, even I like a hug now and then.) Coming out of the pandemic, I long for the future that God has been preparing for us. A day when our passion and energy would be in sharing the good news of God's Kingdom with a world in great need. Not for the day when things would return to normal (whatever that was pre-pandemic).
Today, I long for the people of God to handle divisive topics in a way that remembers that both our stance and how we take our stance reflects on Christ. We should not be willing to sacrifice relationships to win an argument.
"But the wisdom from above is first pure, then peace-loving, gentle, open to reason,
full of mercy and good fruits, unwavering, without pretense."
James 3:17 (CSB)
I realize the last twenty-three months have, at times, been difficult for us, our families, and our everyday lives. Thank you for persevering and remaining positive. Most of all, thanks for observing John Wesley's Three General Rules for the church:
Do no harm.
Do good.
Stay in love with God.
In light of Governor Sisolak's recent lifting of the State's emergency directive on the use of masks, I am sure you would like clarity on South Reno's COVID protocols. Two factors have driven them:
1. Compliance with Federal, State, and Washoe County mandates and directives.
2. Consistency with CDC, State, and Washoe County Health District recommendations.
Governor Sisolak's action impacts the first factor, but it does not change the second factor, which remains.
While falling Covid-19 case rates have prompted easing masking mandates, the change only means that the State no longer requires masks. It does not mean that there is now no risk to yourself or others by going around maskless, as indicated by the fact that masks are still mandated in certain situations.
When—or whether—to wear a mask is becoming a divisive issue that requires careful consideration. First and foremost, as Jesus followers, this requires us to be willing to sacrifice to protect the vulnerable. Additionally, doctors say there are several factors to weigh when making decisions about masking. Among them are your health, the vulnerability of people in your household and gatherings, local case rates, and vaccination status.
Currently, Health officials and epidemiologists say it makes sense to continue taking precautions even as government mandates pull back. Specifically, they recommend that people wear masks in public indoor settings where transmission of Covid-19 is substantial or high.
Washoe County has a current rating of "VERY HIGH" down from "SEVERE" a week ago. As the rating appears to be falling, now is the time for preparation and evaluation.
Therefore, there is no change in the requirement to wear a mask for indoor gatherings on the South Reno Campus. As Washoe County risk levels continue to fall, one can anticipate changes in the near future. (One note of caution, how many times have we thought that during the last twenty-three months?)
In closing, thank you for your continued relentless effort in conducting yourself in ways that care for the most vulnerable among us, and for your continued and relentless support.
Grace + Peace,
P.S. We continue to find ourselves in difficult times. If you have read this far, some of you are very disappointed, while others are greatly relieved. In the future, your positions will no doubt switch. Through it all, God's grace abounds and calls us to remember, "We Are Better Together."
-----------------------------------------------
PAST UPDATES
Wellness Reminders
January 1, 2022
Happy New Year!
We hope you had a safe and replenishing holiday season and that your 2022 is off to a great start! While we're all beginning a new year, some things aren't so new.
As you know, the transmission of the Omicron variant of COVID-19 is complicating just about every facet of our lives. Although the symptoms and overall impact seem to be considerably less than previous variants, we wanted to remind you of some general guidelines for in-person church attendance to ensure we provide as safe and healthy an environment as possible for all South Reno UMC attendees.
If you or any members of your household are experiencing any cold or flu-like symptoms, please join us online instead of in-person.
Please leave one or two empty seats between parties in the Sanctuary.
Masks, properly worn and fitted, are required for all attending.
To further enhance the safety and enjoyment of in-person services, we have maintained a 6-foot separation between rows in the Sanctuary. You can refer back to this page in the future to stay up to date on all of our safety precautions.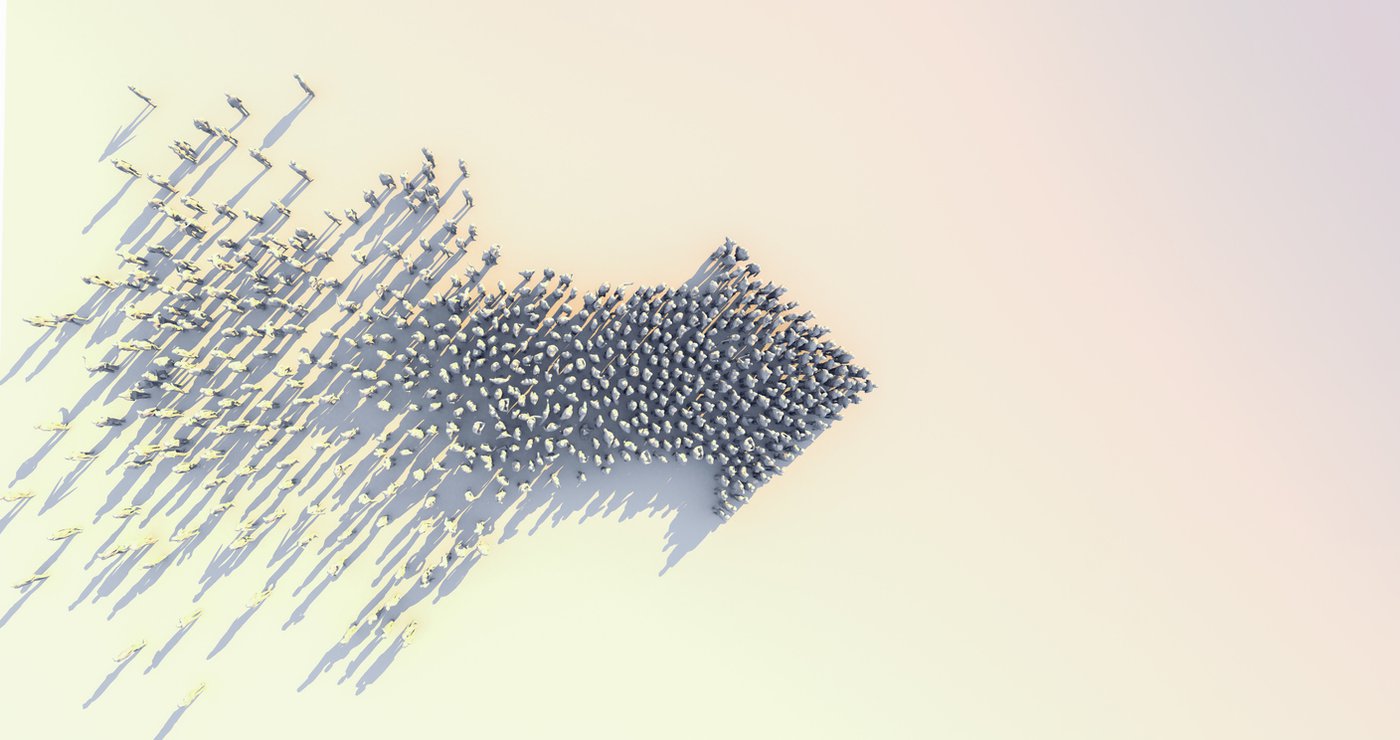 Opportunity Arises from Crisis
The time has come to face an unpleasant reality. Just as we thought everything was going back to normal, we've discovered that normal is not so normal. While I'm not an epidemiologist and don't want to weigh in on the politics of the pandemic, COVID is still having a real impact on life and ministry. From empty Olympic stands to empty seats in our churches to an increase in mask-wearing, uncertainty appears to be our biggest obstacle.
For example, I've had to move on from thinking about our pre-COVID attendance. If the pandemic had only lasted a few weeks to a few months, then I could certainly expect us to snap back to where we were. After 20 months, nothing will snap back now. The culture has changed. Habits have changed. The church has changed.
If COVID were the only thing preventing people from returning to church, you would also see this caution across the board in every auditorium or stadium of any size. But, as I watched the San Francisco Giants in the baseball playoffs, both Oracle Park and Dodgers Stadium were at capacity. Yet, church sanctuaries are less than half full. What's happened?
It appears some people have legitimate concerns related to COVID. Out of an abundance of caution, they choose to worship online at home. They are not ready to meet and sing with a large group of people for the time being. That's understandable, considering the amount of information and misinformation out there. There are very strong feelings about vaccines and masks. COVID only accounts for part of our half-filled sanctuaries and auditoriums.
Others have become comfortable with online worship. They don't have to get their family dressed, fed and out the door on Sunday morning anymore. They can sip their coffee in their jammies while their children play or sleep in. They are giving. They are on our side. They're just staying home.
The last group is the most exciting. People are watching online who have never stepped foot inside the door of our church. They are interested in spiritual things. They long for something solid in very anxious times. They enjoy watching the service without being observed. They aren't first-time guests. They've been participating in our online worship services for weeks to months. Our online campus has become the new front door of the church! Some of them don't even live in the area.
The whole world has experienced a massive reset. Regardless of who's right, who's wrong, who's to blame or who's orchestrating a nefarious plot, God is not surprised by any of this. Why has God allowed this to happen? Why did God intentionally shake up His church like this?
I don't know. But I believe God has uniquely positioned us to serve a changing culture if we are willing to let go of what we used to do. It's time to move forward and embrace new things in the 2020s.
Change always produces a loss, and we have lost much since March 2020. We can wear ourselves out trying to go back, but the pre-COVID days aren't coming back. That doesn't mean it doesn't hurt. Like many of you, I have, at times, been overwhelmed with grief. Every person who has called, emailed, or reached out to me about the church has also been racked with pain.
I have realized that to move forward I have to put my energy into leading the church we have, rather than trying to lead the church we used to have. The good news about this season is that the culture of our church has already shifted. We don't have to convince people to show up for in-person worship services. They're there if they want to be. We don't have to convince people of the validity of online worship. They're already there. Both are viable outfacing expressions of South Reno United Methodist Church, and neither is going away. Not now. Not in the future.
We are a hybrid church in 2021, and we're moving forward. We recognize that our online congregation is an equivalent experience to our in-person worship service. We expect as much from those gathered online as we do those gathered in person. Therefore, we are realigning our congregations' time, talent, and treasure, moving the church forward into the future.
I believe God has uniquely positioned us for this season. It is different. It is way different than how we've done ministry before. In light of that fact, I am choosing to lead forward and not backward.
Grace + Peace,

Friday, May 28, 2021
Dear Friend and Supporter of South Reno UMC,
We thank you for your steadfastness during this time of global pandemic. You have faithfully found ways to be the Church in a time of prohibited gathering, shelter-in-place, isolation, and economic decline. It has not been easy, but God has made a way for the work of the Church. We have been able to affirm together, by God's grace, that Church is not a building but rather the living community of faith. A new day is coming, and we know that we will journey into this new day before us with the passion and commitment of our Wesleyan faith and rules of life.
Our Wesleyan rules of life call us to "Do no harm, do good, and stay in love with God." These rules based on holy scripture have guided us throughout the COVID-19 pandemic. They have been at the heart of our pandemic protocols. Your faithfulness in observing the protocols over the past year has kept countless people safe and spared lives.
Mercifully, things are now shifting. As more individuals become fully vaccinated, we have reached the place where we can safely begin to move back to utilizing our church buildings more fully for worship and other activities. We give God thanks and praise for this sign of healing and wholeness.
As mentioned previously, Sunday, June 6th, is our "moving forward" day. We will be adding an in-person worship experience at 9:30 a.m. at our South Reno Campus while continuing our Online Campus options.
With the shifting dynamics of safety protocols and vaccination, there is still a lot of confusion. So, for June 6th, we will be maintaining social distancing and masking requirements to ensure that we can gather safely. We will continue to assess the situation in the subsequent days and make changes to these measures as we deem necessary. In addition, since we have not had an in-person gathering for the past fifteen months, we are requesting that all individuals who wish to attend RSVP; this will allow us to prepare accordingly. You can RSVP here or by going to SouthRenoUMC.info.
During the difficult season of the pandemic, we have learned to be the Church in new ways. We are "moving forward."
God is with us and with all of Creation in this new day!
Grace + Peace,
================================================================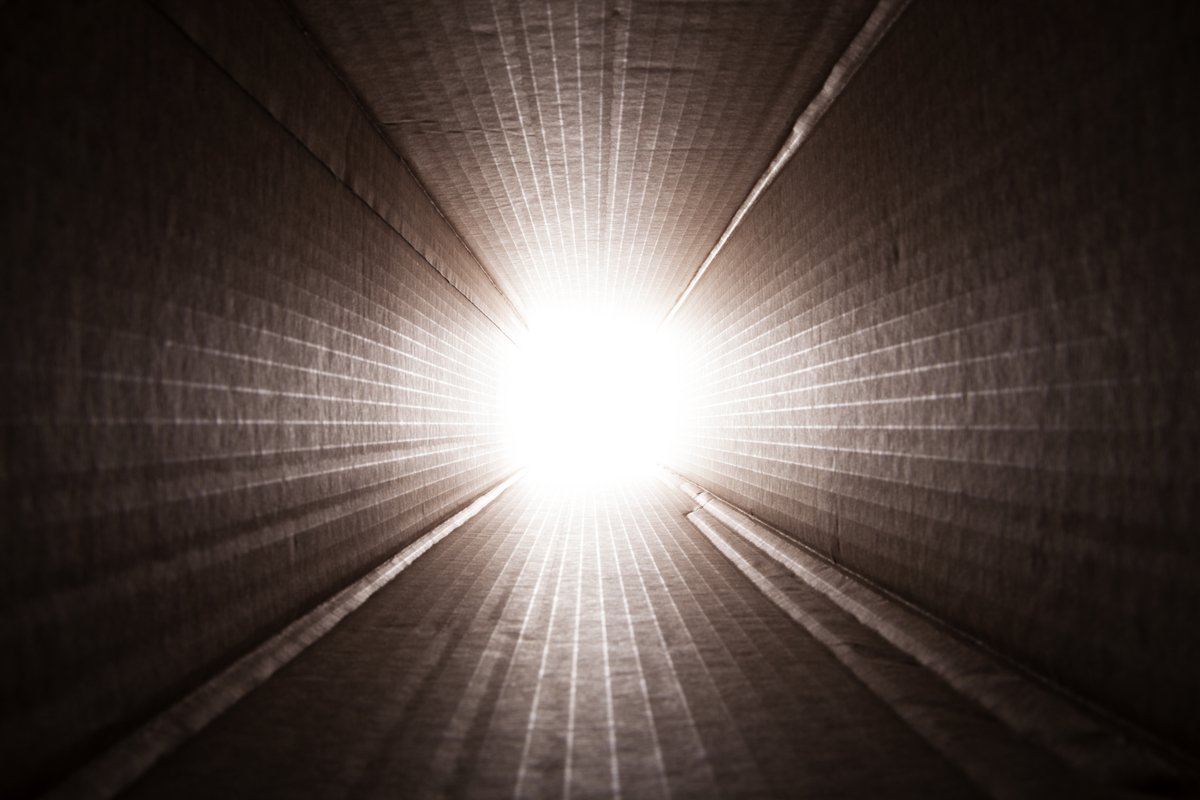 May 22, 2021
Greeting Family and Friends of South Reno UMC.
May grace and peace from God our Father and the Lord Jesus Christ be with you.
Your gracious flexibility and Christ-like attitudes helped make our life together during the COVID-19 pandemic a positive, growing expression of love and grace. I feel blessed to have walked with you as we have continued ministry through all the ups and downs of the last fifteen months. Praise God!
Now we are ready to move forward to the future for which God has been preparing us. I am so grateful for the fantastic Ministry Support Team and Difference Maker Reentry Team, as they are doing everything they can to move us safely forward into this future.
Here is what I mean by moving forward.
Before the COVID19 pandemic, our ministry was restricted to the South Reno Campus. Once the pandemic hit, we closed the campus (not the church) and shifted our ministry online. Fifteen months later, we are ready to re-enter the South Reno Campus and continue the Online Campus. South Reno will soon be a multi-site ministry!
When will this happen?
Mark your calendar for Sunday, June 6th!
On that day, you will have the option to join us online or in-person. Over the next two weeks, I will be communicating specific information regarding the upcoming details.
Now we move forward in love, as we care for our community and serve the Risen Christ!
Inhale Faith; Exhale Fear.
================================================================
April 24, 2021
Dear South Reno UMC Family and Friends,
I am writing you in preparation for the next phase in South Reno's COVID response which I believe is now weeks rather than months away.
It has been thirteen months since officials gave "stay at home orders," and we here at South Reno made the unprecedented decision to stop gathering physically. We pressed pause on following the biblical mandate to "not neglect to gather together" in order to "submit to governing authorities" and "love our neighbor" (also biblical mandates) to limit the spread of the Coronavirus. The decision point was clear (you either gather or do not), and the actions were fast. Yes, there were challenges with moving ministry exclusively online and finding ways to serve people. Still, now more challenges face us with re-opening in-person gatherings. Here is why:
1. Viewpoints are more divided. Some want:
• South Reno to re-open in-person gatherings now.
• Others would wait until large gatherings with no restriction can resume.
• Still, others are somewhere in-between (this is where I land).
With differing viewpoints, the potential for division of God's people could be more significant during "re-opening" than during "closing." I pray that we remember our ultimate unity is in Christ and not in our re-entry plans.
2. We have never done this before.
Indeed, church leadership has never had to "close gatherings" before. We turned the lights off, but we won't be merely turning them back on. It will be a process that means our approaches will be changing quickly. Now church leaders will have to think about training greeters in a new way, cleaning processes, seating arrangements, reservation systems, etc., and that is just for the physical services.
On top of the physical gatherings, church leaders need to continue serving people digitally. Not every person will be ready to gather again, even if governing authorities say it is okay. We also want to continue ministering to people who have joined us from beyond our local area and those who may never enter the South Reno campus.
While "closing the campus" has tested our leadership, communication, and responsiveness, "re-opening in-person gathering" will push us even more. The mountain we climbed to "close" and move ministry online was smaller than the mountain in front of us now.
Things continue to be very fluid, and I can't begin to understand all the dynamics that will be at play as we move forward. But I am sure of one thing. The only solution is that we live lives that find redemption and restoration through Christ. Only Jesus can bring the necessary transformation to our community, and He will do that one person at a time.
This truth underscores the importance of the Church – Jesus' gathered people, who then scatter to be salt and light amid hurt and brokenness. The key to this process is still you, the Church. Frankly, that's what motivates me to continue pushing forward. I can't fathom giving up and giving in to the former status quo. You and I must be an agent of change in a world that desperately needs to be changed. And I'm praying for wisdom and strength.
Yet, I'm excited about taking up the challenge. It's been said that "It's better to light a candle than curse the darkness." I'm committed to lighting candles of hope in the lives I touch, and I invite YOU to join all here at South Reno to light those candles of hope.
May you and I live to be an answer to Jesus' prayer – that the Kingdom will come on earth as it is in heaven. We will all need to work tirelessly together to create our new "future church."
With Hope!

P.S. I anticipate some exciting news in the next few weeks. I will update you on the specifics and timing as the details unfold. (Sign up for our weekly eNews – Wednesday Cup of Coffee.) Thank you for your prayers and support during this unusual time on behalf of the South Reno Church Leadership.
================================================================
An Update On Preschool - September 22, 2020
Dear Preschool Ministry Families,
I am writing to bring you up-to-date with South Reno United Methodist Church's actions related to our preschool ministry.
As you are aware of by now, we have a member of our preschool ministry staff who tested positive for COVID19. The last date that the staff member was in class with students was Thursday, September 17, 2020.
Our safety protocols call for the class to be closed for 14 days, and the staff member to quarantine for 14 days. It is with an abundance of caution that we are extending this protocol to the entire preschool ministry.
At this time, we will continue with our scheduled Fall break, October 5 to October 9; as a result, our preschool ministry will open again on Monday, October 12.
We know you are saddened to learn about this decision. Still, the health and welfare of our students and staff are our highest priority—today and always—and we must follow the direction of the medical experts and our state and county officials.
Because of this decision, we are reducing October's tuition by 35% and that will be reflected in October's invoices going out next week. (Please be aware that preschool staff will continue to receive compensation during this closure as our commitment to them.)
Thank you for your understanding and prayers. Sheri Nebe, our preschool ministry director, will be reaching out to you soon. We desire to keep you informed and assist you during this closure.
It is our privilege to serve you in this ministry.
Grace + Peace,

================================================================
An Update on Re-Entry Plan - July 10, 2020
To the Missional Partners of South Reno UMC
Greeting!
We know that there is much interest around re-entering the South Reno Campus, and we want to update you on the work we are doing to prepare.
First, our primary concern is the health and safety of our church family. Our Board has been meeting weekly over the last four months, discussing the impact of COVID on the church and developing an approach to re-launching on-campus services while leveraging the investment we have made in our on-line ministry. The on-line ministry will continue in some format for those who are best served that way while we open our doors for in-person services.
The guidelines and protocols for meeting in-person have been extremely fluid. Only recently have we begun to gain clarity around attendance caps, sanitization protocols, registration, social distancing requirements, and staggered entry/exit procedures. We are still awaiting specifics regarding several vital aspects of our ministry.
Singing. Congregational singing is a high-risk activity. Though further research is being conducted on the safety of singing with masks, clear guidance, and a green light has not yet been provided on this matter. Currently, live singing is strongly discouraged due to the increased likelihood of transmission from contaminated exhaled droplets.
Children's Ministry. At this time, all on-site children's ministry is prohibited. Therefore, we have taken Vacation Bible School on-line, hence, VBX (Virtual Bible Experience.) We are continuing conversations and putting together a plan to be able to re-launch safely. It will most likely be a staged approach, with the health and safety of our church family as our priority.
Fellowship. Current social/physical distancing requirements preclude any meaningful fellowship time. Coffee or other food service is prohibited.
Rest assured, our team is working hard on all of the details related to our re-entry strategy. Plans and mechanisms are underway to protect staff, volunteers, and attendees, but we still need to evaluate stages and timelines carefully.
As you are aware, there is no going back to the pre-pandemic normal. Instead, we are entering a new stage in the life of South Reno; things will be different.
To successfully navigate this time, we are looking for some incredible people. I know you are one of them. Please consider participating in our "Difference Maker" campaign and continue your strong support financially. The most significant impact on our community and the next generation will come from the people in the seats rather than the people on the stage. Let us help you become a difference-maker and, in the process, help us prepare for the future.
Thank you for your prayers, patience, and faithful financial support as we navigate this next season together. Until we meet in person, I will see you online!
Grace + Peace

Update as of Sunday, June 14, 2020
Many of you know that President Trump announced that churches should be open for in-person worship because churches are essential. I deeply appreciate that the President recognizes the important and essential role churches and other religious institutions play in communities throughout our nation. While I sincerely miss gathering in person with you for Sunday worship, at this point, South Reno UMC will continue to not gather in person for worship on Sundays, for now at least until the end of June.
One reason is that the authority for opening our church rests with our Bishop and our Bishop has discerned that United Methodist Churches in our Annual Conference are not yet ready to open safely at this time. A second reason we are not returning to the South Reno campus for worship relates to the current safety restrictions. At this point, the necessary measures make it impractical for us to open even if we were permitted to do so.
We are in the process of developing and implementing the necessary protocols to ensure an environment that is safe and clean. I don't know when we will be able to return, but we will as soon as we are certain that we can offer a worship experience that is engaging and inspiring for those who can gather. Even then, we will continue to offer worship online for those unable to attend on-campus.
In these anxious days, let's remember, the church can shine as a light of hope, care, faith, patience, and prudence, demonstrating for the world how our faith provides true assurance against worry and fear.
Grace + Peace

================================================================
Update as of Wednesday, April 22, 2020
Our leadership team has been meeting regularly on Monday evenings to stay abreast of issues related the current pandemic. After much discussion, we have decided to continue the Campus closure at least to the end of May, and we will continue to monitor the situation.
We will continue our Sunday services, small groups, and meetings online-only during this time.
The Board's action is in alignment with Governor Sisolak's orders as of Tuesday night's press conference.
We are living through an unknown, much like the wilderness period for the people of Israel.
It is so reassuring that God was with them every single day in the wilderness. Their path wasn't straight, but it was the path where God was leading.
================================================================
March 25, 2020
6 Things We Did Immediately Because of COVID-19
These are challenging time for us. But what does that mean specifically? Here are six very specific leadership steps we have taken:
We honored the community call to action. When the call came from government and health officials to limit large gatherings, we heeded that call. We canceled our physical gathering as a matter of loving our neighbors.
We are reaching to our mission partners. One of the first things we did was to reach out to assess needs and to determine how we could help. Every church, large or small, not only has resources to give but also a heart to do so.
We changed our Sunday series. We were in the midst of a series titled "Fully You" focused on getting a clear view into the true you. To continue with that series, important as the topic was, would have been culturally tone deaf. We kept the title and general focus, but we changed the application focus to "faith" and moving through the current crisis.
We moved everything online. Churches everywhere are doing what it takes to try to have some kind of online weekend presence for their services. We have gone into full online mode for… well, everything. Every week, we are sending out videos, experiences and online events for the various age groups within our children's ministry. We are now looking to online interactive events and experiences are happening within our middle school and high school ministries as well. The Foundry is using Zoom to continue offering current classes as well as launch new ones. Our online campus is looking to amplified staff presence in the chat room, prayer request service and more.
We re-tasked staff and volunteers. When you cancel weekend services for the foreseeable future and go entirely online, you have staff and volunteers who find themselves out of a job. Think facilities teams, Guest Services, children's ministry, and more. Many can simply retool—as I mentioned, our children's ministry is doing this by developing online resources that can be used by families at home. But some staff and volunteers must be re-tasked to serve points of greatest need. In an "all-hands-on-deck" situation, where you previously put the hands often changes. (Please let us know if you can assist us.) We identified four key areas of need:
staffing/serving the online campus;
social media production and responding / monitoring;
video/curriculum development and production for online consumption;
and personal community engagement (via phone/email).
We outlined potential stages. Fear and anxiety is usually based on the unknown. For that reason, we outlined to our staff the "stages" we felt could be in front of us and what each stage would mean. Here is what we outlined:
All of this flows from two big ideas: 1) we want to do everything we can to serve people during this time; and 2) we want to do everything we can to keep people engaged as a community of faith.
Not from a position of fear, much less worry, but from a position of faith that prays for wisdom.
================================================================
March 17, 2020
To the South Reno Family:
We are called by God to treat others as we would want to be treated and to serve and love those around us. While most of us are not at serious risk from COVID-19, we have many in our community who are—namely the elderly and those with pre-existing medical conditions. If the spread of the virus is not quickly contained, not only will it put many we know and love in danger, but our medical system will be overwhelmed and unable to serve the vulnerable in need.
To provide the necessary social distancing for the spread of this virus to slow, the Washoe County Health District has asked the following:
For 15 Days starting 3/16 – all events or gatherings of 10 or more people are to be canceled or postponed.
For eight weeks starting 3/16 – all events or gathering of 50 or more people are to canceled or postponed.
As you know, our Sunday gatherings and many, if not all, of our smaller groups and events exceed one or both of these limits.
As a result, we will be canceling all on-site Sunday services and offering all of our Sunday services exclusively through our Online Campus, starting March 22. (We expect to provide on-site Sunday services again beginning Sunday, April 19.) Also, through Tuesday, this same timeline, all weekday and weeknight classes and events will be canceled, postponed, or go online. (The Church Office will remain open throughout this time.) We believe this action to be the most caring and loving response we can make for our community.
But just because we're taking a break from physically gathering together doesn't mean we're taking a break! Through our Online Campus, you will be able to experience a full service. You will be able to give online, interact with others as well as a pastor in the chat room, submit prayer requests, and more. So gather your family together and experience this Sunday's service online.
I know that many of you are feeling anxious about the events of late. All of us should take appropriate caution, but as followers of Christ, we should never give in to fear—instead, we are to meet all things with faith. Many of you know that one of my great historical mentors and heroines is Corrie ten Boom. I am reminded again of these wise words she once offered: "Worry doesn't empty tomorrow of its sorrows, it empties today of its strength." So reflect on the truth of these words from the Bible:
Don't fret or worry. Instead of worrying, pray. Let petitions and praises shape your worries into prayers, letting God know your concerns. Before you know it, a sense of God's wholeness, everything coming together for good, will come and settle you down. It's wonderful what happens when Christ displaces worry at the center of your life. (Philippians 4:6-7, Msg)
We will continue to monitor this situation carefully and keep you abreast of any additional changes.
It's a privilege to serve as your pastor.
Pastor Craig