The most significant impact on our community and the next generation will come from the people in the seats rather than the people on the stage. Let us help you become a difference maker.
Who wouldn't love to be known for their extraordinary generosity? When you become a DIFFERENCE MAKER, you get the opportunity to meet the real-life needs of people from all walks of life. We think you'll find that giving your time improves your life as much as it improves the lives of those you serve.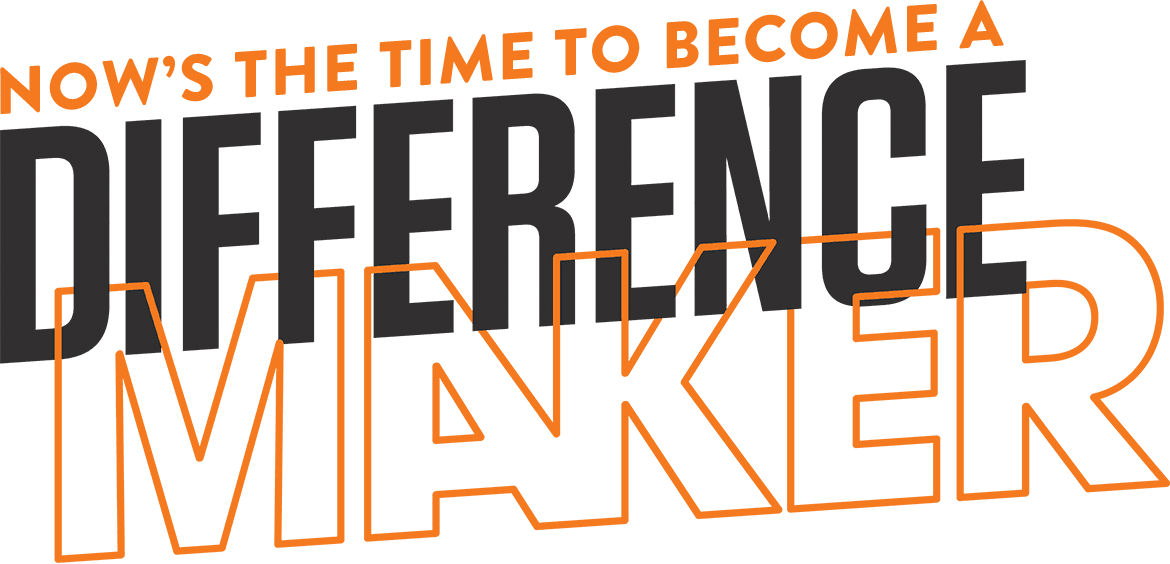 We are in the process of relaunching our On-campus environments. With all of the health and safety protocols that need to be address, this is taking some serious effort. While we have not set a specific date to re-enter the South Reno campus, one thing is clear, we will not be returning to "normal," rather we are entering a new stage in the journey.
As we look ahead, there are three specific areas that we can help you be a DIFFERENCE MAKER. Together we will shape the road ahead and emerge the pandemic all the better for it. If you are unsure the area in which you want to "make a difference" let us know and we will followup with you and assistance you in the process.
Preschool Ministry
Imagine being part of team that creates a loving Christian environment where children learn and growth every week.
As we prepare for our preschool ministry to start up in August, new health and safety protocols provide an opportunity for you to make a difference in the next generation.
We have opportunities to serve during the month of August to assist in welcoming and checking-in and out families. After August a reduction in need is anticipated; however, until we are on the other end of the pandemic this will be an ongoing opportunity.
Need: 20 people to serve Monday through Friday throughout the month of August - 8 to 9:30 a.m. and 12:00 to 1:30 p.m. (Training will be required.)
Guest Services Team
Imagine being part of team that creates personal and memorable experiences every week that have a lasting impact.
Church can feel overwhelming. Our Guest Services Team volunteers help people feel at ease so they can get the most out of their South Reno experience amidst the demands of current health and safety protocols. We do this by providing excellent people and efficient systems that prioritize guests, anticipate needs, and remove obstacles. Making it as simple as possible for all of our guests to engage in the life and mission of the church.
Need: 24 people to serve on 4 rotating teams of 6 on Sunday mornings. (Training will be required.)
Technology and Media Team
Imagine being part of team that helps to create engaging environments every week where people can understanding God's big ideas.
We're looking for dependable students and adults willing to serve behind the scenes. We'll teach you the specifics of running lights, sound, slides, and screens.
Need: 6-8 people to serve on 3-4 rotating teams of on Sunday mornings. (Training will be required.)
Want more information? Ready to serve? Tell us about yourself, and we'll take it from there.